Login
Log in if you have an account
Register
Having an account with us will allow you to check out faster in the future, store multiple addresses, view and track your orders in your account, and more.
Create an account
* Choose if this is part of a larger delivery with multiple furniture items. We will only charge one fee per delivery
** Choose if outside of our 15 mile radius, we will reach out with options
The Orly recliner also glides, has a full swivel and has a hidden handle to avoid leaning to reach an unattractive handle on the outside of your chair.  The Orly is Oilo's biggest recliner with a 42" extra tall back and a wider arm, both features add sublime comfort and exceptional head support while keeping a subtle style. It will be enjoyed in any room! 
Approximate Dimensions: 36w x 35d x 42h
MADE IN THE USA BY SKILLED CRAFTSMAN- Oilo's collection of gliders embraces style, comfort, and sophistication, making it the perfect glider for your home, office or nursery. Made in the USA by skilled craftsman.
WHAT ABOUT CUSHIONS- We work really hard to make sure your cushions are made from the best possible material and don't slide everywhere. Our Flynn back is made with down feathers so you get that sinking-in filling when you sit in your chair.
OILO'S MOTORIZED RECLINE ADD-ON FEATURE- Quietly and effortlessly recline your recliner with the push of a button.This is our favorite feature here at Oilo. Especially when you want to find your perfect recline position without waking your sleeping baby. Plus our motorized recline feature has a USB port that will charge most current phones.
WOOD BASE ADD-ON FEATURE- We love the look of our wood bases. It adds the perfect touch to our chairs so you can move this chair from your nursery, to master bedroom, or living room for a lifetime of use.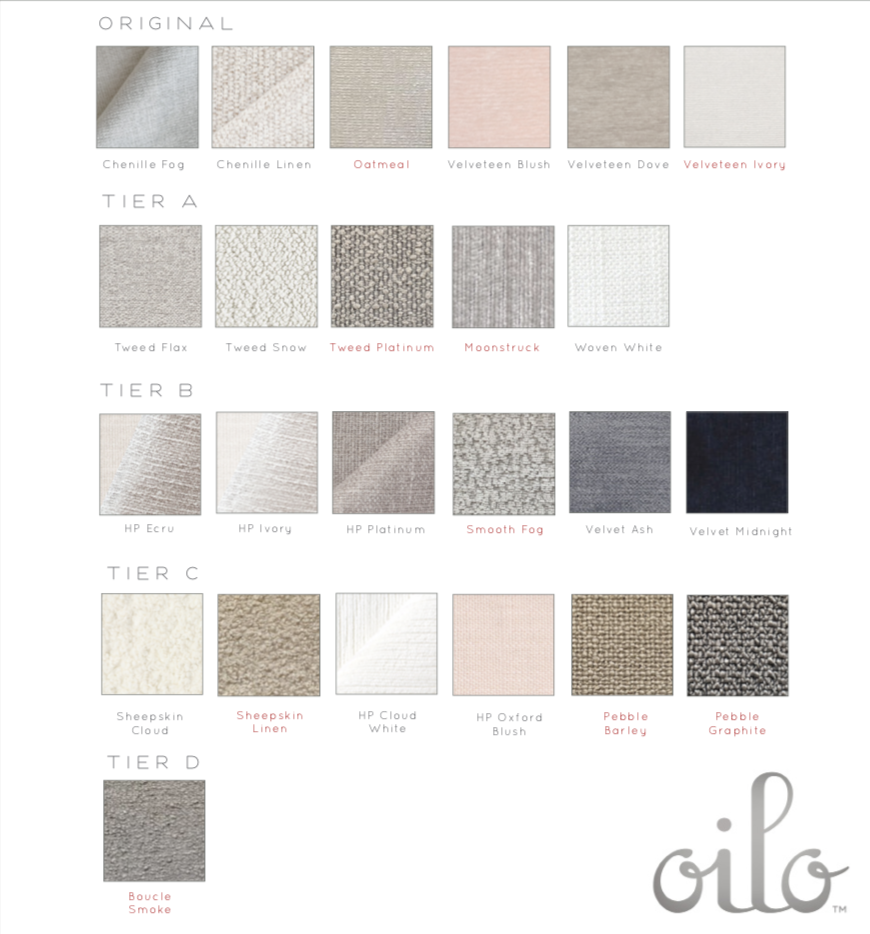 0 review
0 stars based on 0 reviews
Add your review
Review Orly Recliner Swivel Glider